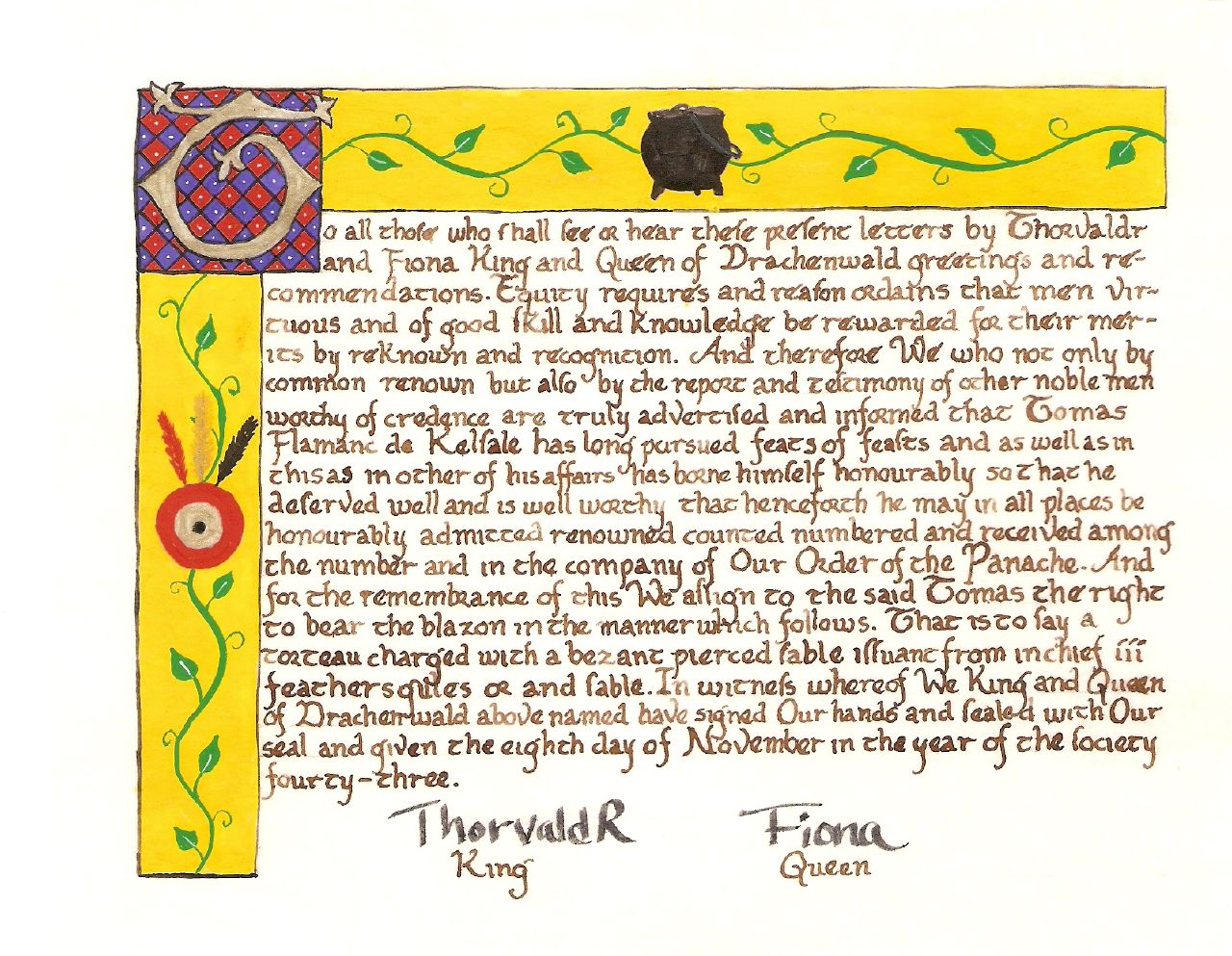 Scroll number 6 in my C&I depth challenge was a Panache scroll for Thomas Flamanc de Kelsale, presented at Kingdom University two weekends ago. When I got the assignment from the signet I was extremely pleased, because it's always so much more fun to do a scroll for someone I know. You can read the full discussion of the text and design
here
.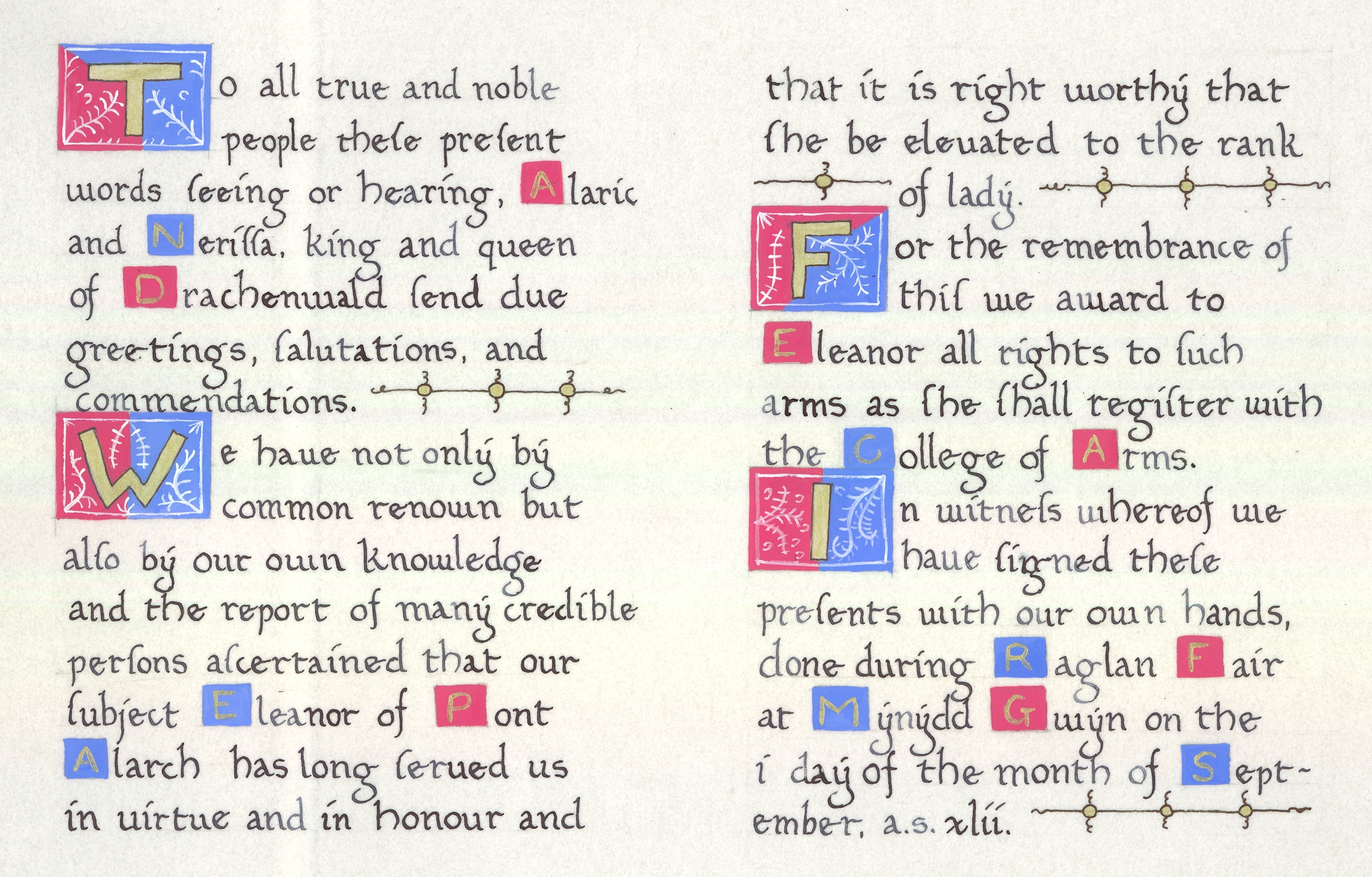 Scroll number 7 is a backlog AoA. I wasn't able to find out much information about the recipient, so to come up with design inspiration I created a text and the searched
http://www.hmml.org/Vivarium/hmml_collections.htm
for all the illuminated "L"s they had, until I found one that I both liked and seemed like something I could manage. I'm quite happy with how this one turned out -- not only am I feeling a lot more comfortable with my whitework, this was my first time seriously trying to mix paints to get different colors. (OK, so this was just blue + white and carmine + white, but the result is much closer to the tones of the original than straight blue and carmine would've been.) You can read the full discussion
here
.
-Aryanhwy