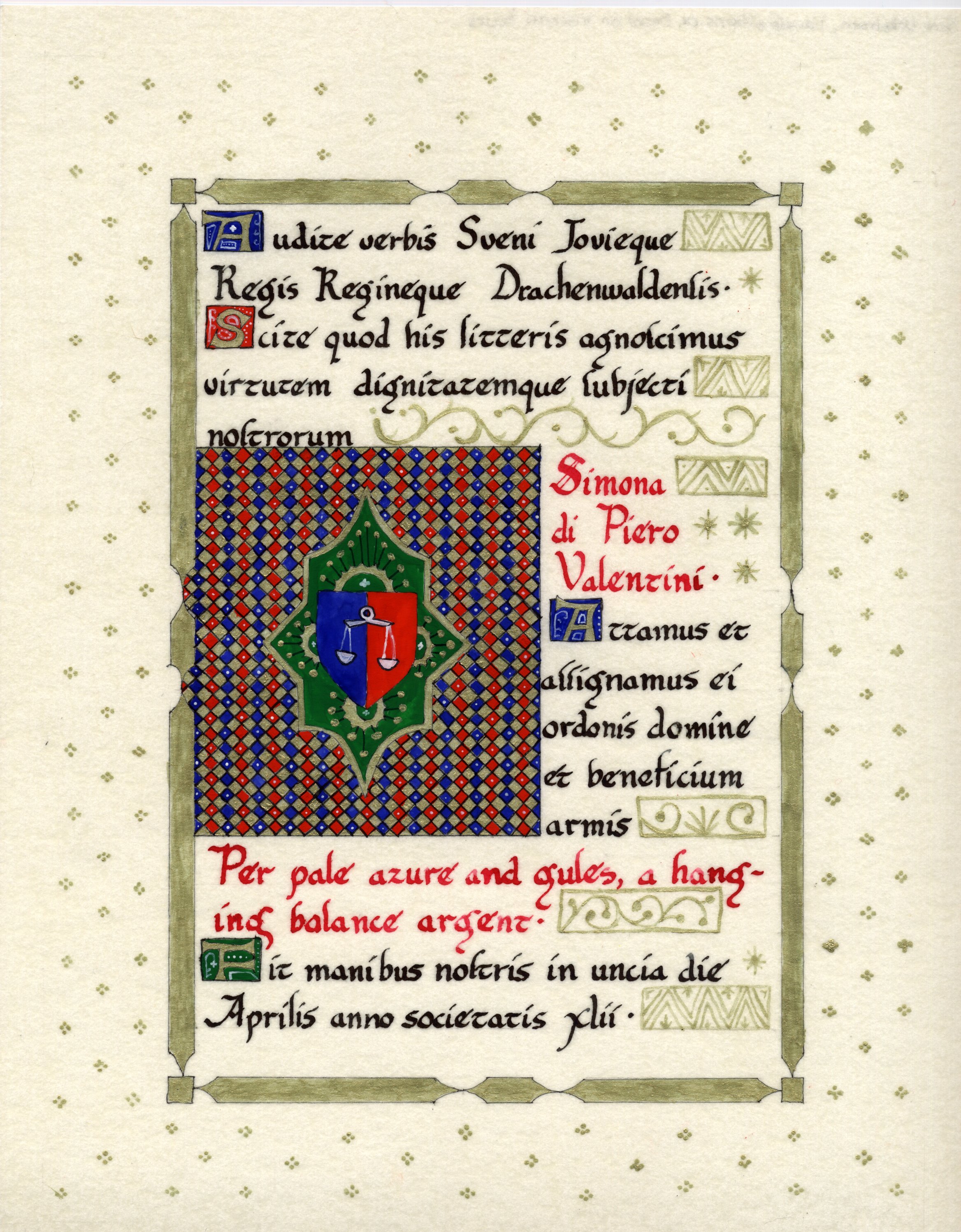 I finished my third scroll for my calligraphy & illumination depth challenge today. All the design elements come from the
Visconti Hours
, early 15th C Italian. You can read the full details
here
-- though they're a bit sparse at the moment as I forgot to mark down the folios of some of my exemplars, and so have to go back through the book and find them again.
My next scroll is going to be Welsh in style, and I spent a good part of today browsing digitized manuscripts at the
Llyfrgell Genedlaethol Cymru / The National Library of Wale
. Here is a
direct link
to the manuscripts. I think I'm going to be using the script from
the Black Book of Carmarthen
and adapting some of the capitals from the
De Gray Hours
.
-Aryanhwy